Content Strategy & Copywriting: From Customer Gift to Marketing Asset
One of my company's business units in China approached the Strategic Communications team for help creating a calendar that they gave as a client gift every year.
The calendar featured a small space on each month's page highlighting household tips related to the retail industry.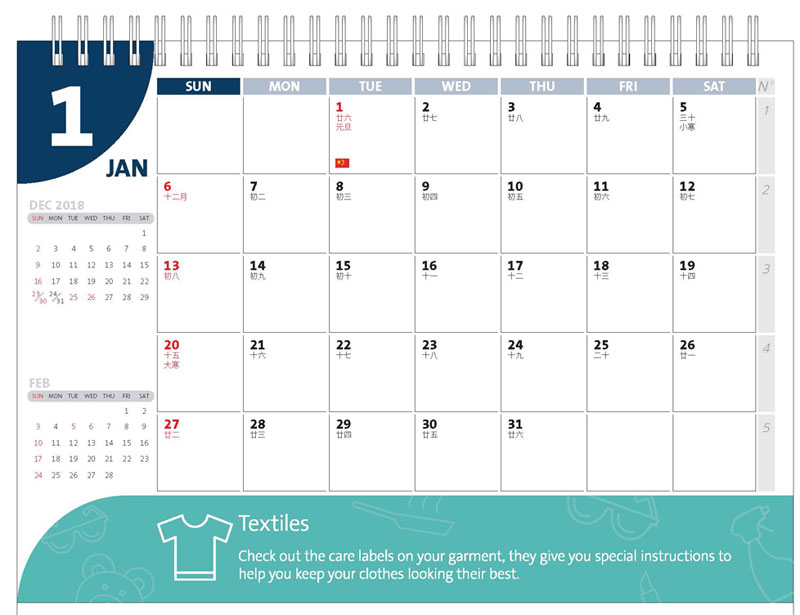 Looking at previous iterations, I recognized an opportunity to use that space to showcase the business unit's expertise. With a focus on my creative concept of sustainability, it was also an excellent candidate to incorporate the company's first enterprise-wide brand campaign, "The World Runs on Trust."
When I presented my expertise-forward content proposal, the marketer pushed back because they didn't want the calendar to come across as too promotional and offend their customers. I developed some copy to provide some options, but the marketer was still wary. After several calls and emails, we were able to compromise and collaborate. After we found common ground, I wrote the 12 monthly promotional messages, as well as the calendar cover subhead.
Despite a very tight timeline to complete the calendar design to print by the end of the year, the designer and I were able to pull everything together with all required approvals by the deadline. The results were striking and compelling.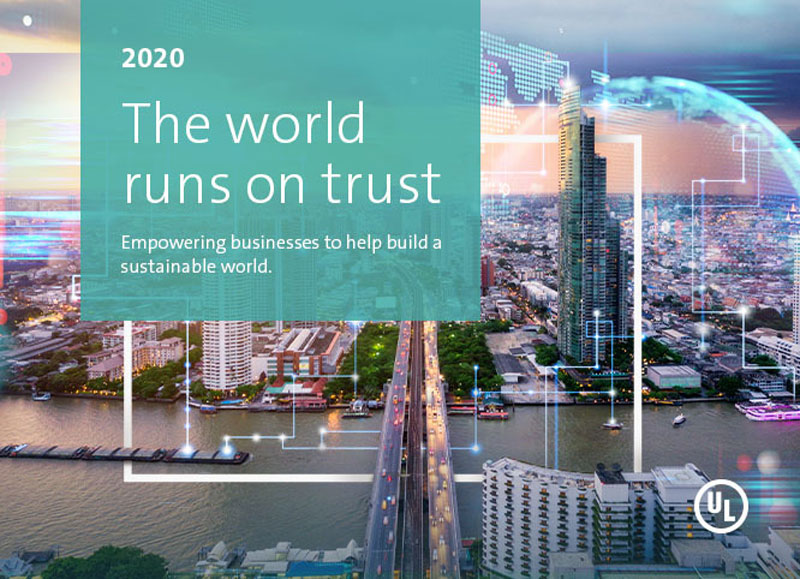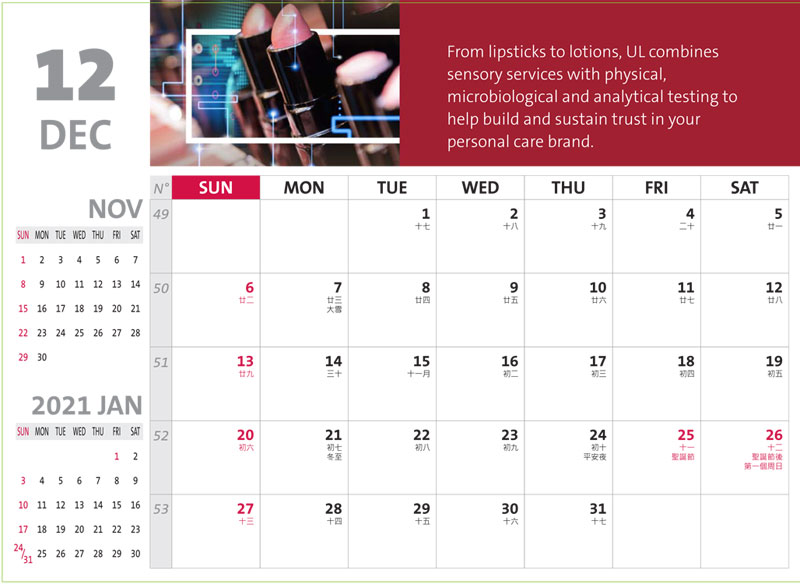 The calendar turned out so well that regional teams from China, Korea, and Taiwan also requested their own in-language versions to give to their customers — though they had never given customer gifts before.
After the calendar was published, my manager emailed the senior leadership team to highlight the project, and how it incorporated the enterprise brand campaign.