Non-fiction Books: The Book of Me series
I am the best-selling author of three books for the scrapbooking industry. They are non-fiction instruction books that offer inspiration and resources to create meaningful scrapbooks about specific themes. I not only wrote the books but also served as an unofficial project manager, acting as a liaison with more than 150 contributors across all three books:
Conducted outreach to the artists to secure permission to use their art in the books
Confirmed art supply list for each piece of artwork
Facilitated permission contract paperwork
Managed shipping of physical artwork and published books between the artists and my publisher
Facilitation and Community Management
The book material was so compelling, I created, facilitated, and managed two online communities – one to communicate directly with my readers and share weekly challenges, and another to communicate with scrapbooking instructors who wanted to teach classes based on the books. The communities had about 3,000 and 1,500 members respectively.
As community host, I posted over 125 weekly challenges and provided feedback on responses, typically 50-100 posts a week. To manage the challenges, I developed and maintained a weekly editorial calendar.
After two years of posting, I repurposed 100 challenges into premium content and marketing collateral to sell to industry professionals. These supplementary teaching materials included lesson plans, talking points, challenges, and printables.
To further serve the scrapbooking instructor community, I taught "teach-the-teacher" classes based on my book material at national trade shows and conferences. Scrapbooking store owners across the United States and Canada also regularly flew me out to teach classes to their customers on-site.
The inspiration behind the books
Hover over each book to learn more.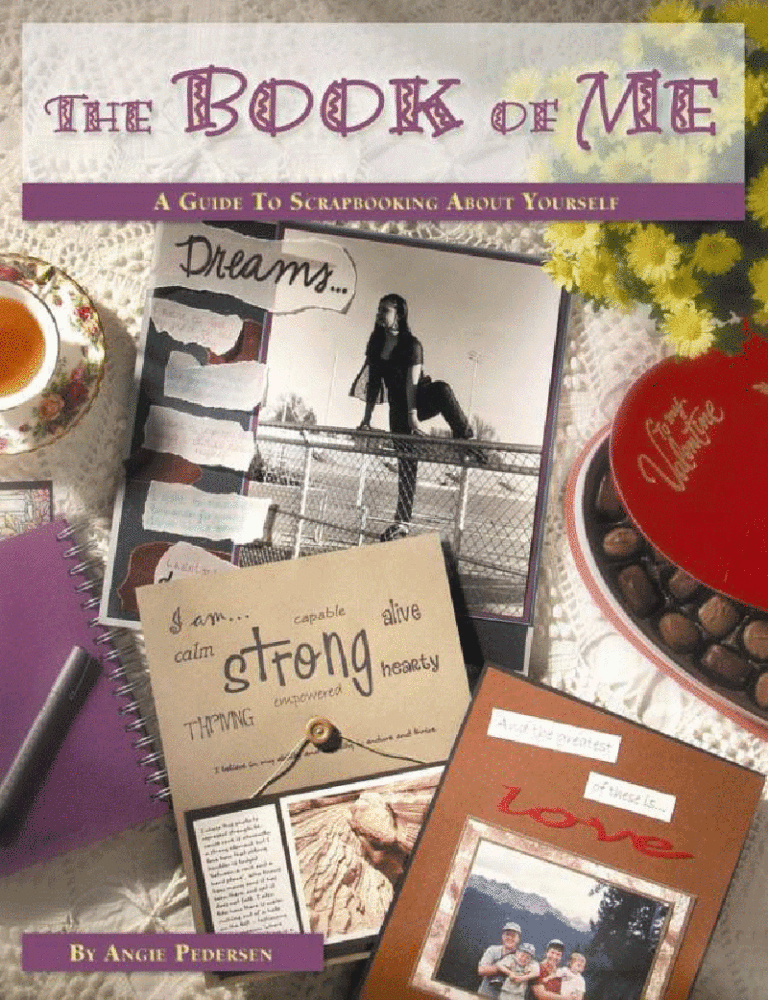 My first book, The Book of Me: A Guide to Scrapbooking about Yourself (E.F.G., Inc) was published in 2002. It was based on my struggle to prove my personal worth to myself, and what I contribute to the lives of others. The book met such a need in the scrapbooking industry, it went back for a second printing within four months of its release, and a fourth printing within a year. It was also selected as a Finalist in Creating Keepsakes magazine Readers' Choice Award competition.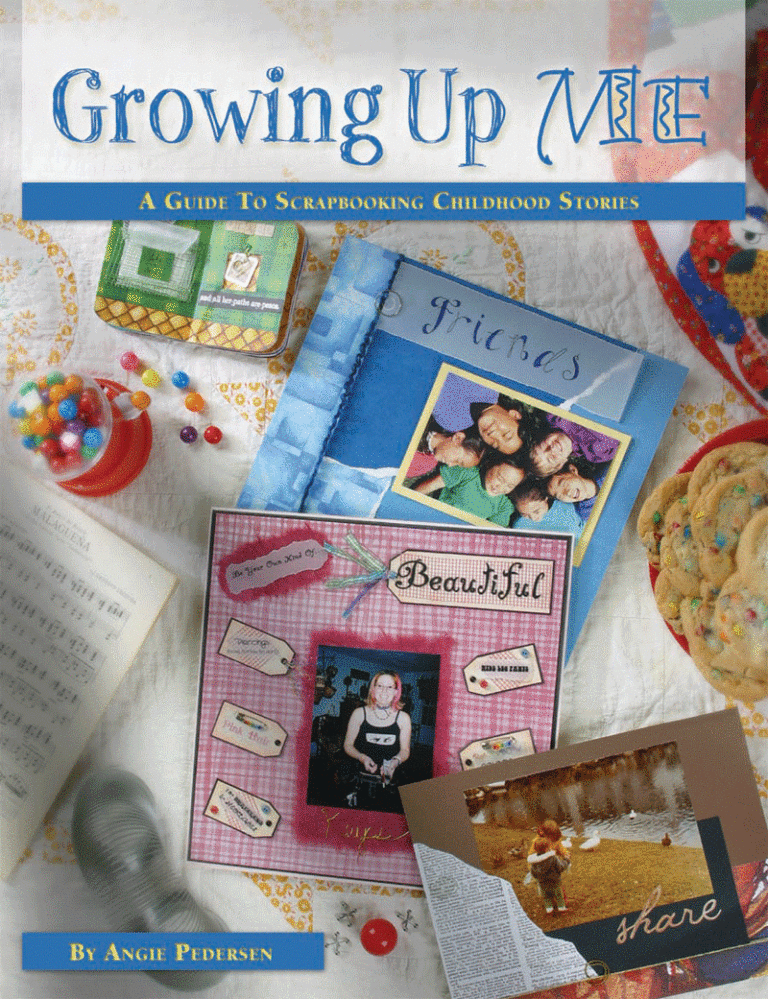 My second book, Growing Up Me: A Guide to Scrapbooking Childhood Stories (E.F.G., Inc) was published in 2004. It was based on a series of classes I taught to teens in a summer enrichment program.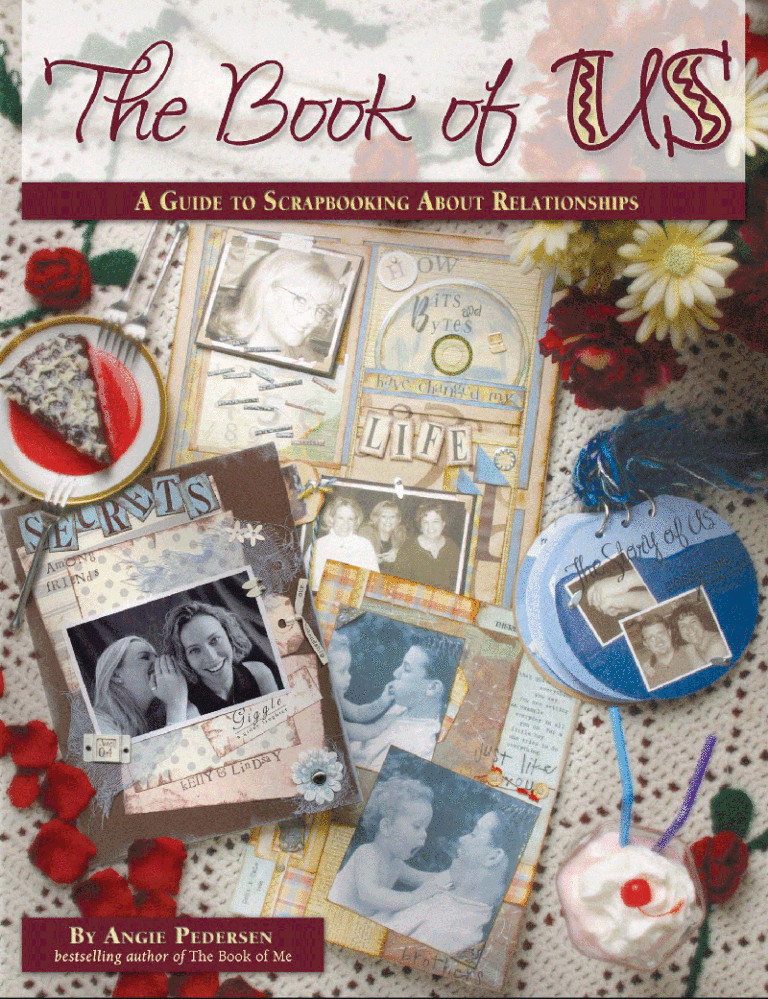 My third book, The Book of Us: A Guide to Scrapbooking about Relationships (E.F.G., Inc), was published in 2005. It was inspired by a scrapbook I created for my husband to give to his best friend in celebration of their 25-year friendship.